Polymix France
As the French market leader in technical polymer distribution, POLYMIX is in unique position to "uncover innovation". For 20 years, POLYMIX has displayed unique industry knowledge and a multitude of skills in the marketing of thermoplastic materials.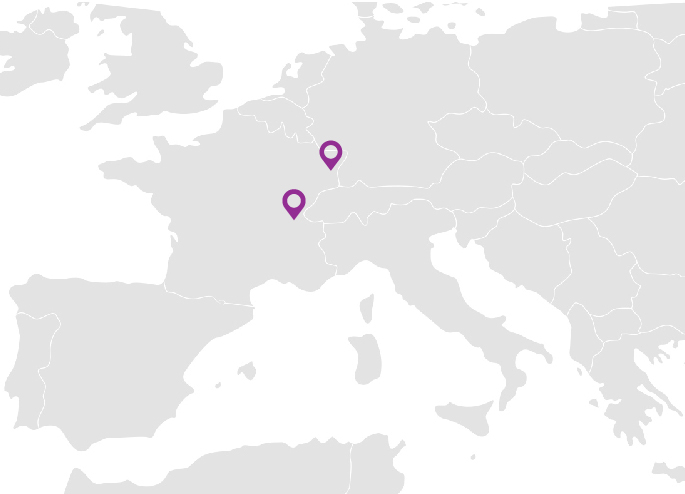 POLYMIX has successfully combined a unique set of specialties in the area of transparent plastics and technopolymers. Our large range has helped establish POLYMIX as a specialist distributor of technical materials.
As well as this, today POLYMIX offers so-called "volume" products and a range of commodity plastics and polymer modifiers.
Always in touch with our partners around the world, POLYMIX provides you with cutting-edge market-leading products.
Our range of products:
Technopolymers
High-tech polymers
High-heat polymers
Transparent materials
Elastomers
Green Plastics
Commodity Plastics
Polymer modifiers
Telephone

Tel. +33 3 89 20 13 80
Fax. +33 3 89 20 13 89
Address

6 rue de l'Industrie
68126 BENNWIHR-GARE,
France
E-mail

matiere@polymix.eu
Telephone

Tel. +33 4 74 81 88 32
+33 4 74 81 88 97
Address

7 rue François ROCHAIX
F-01100 OYONNAX,
FRANCE
E-mail

matiere@polymix.eu